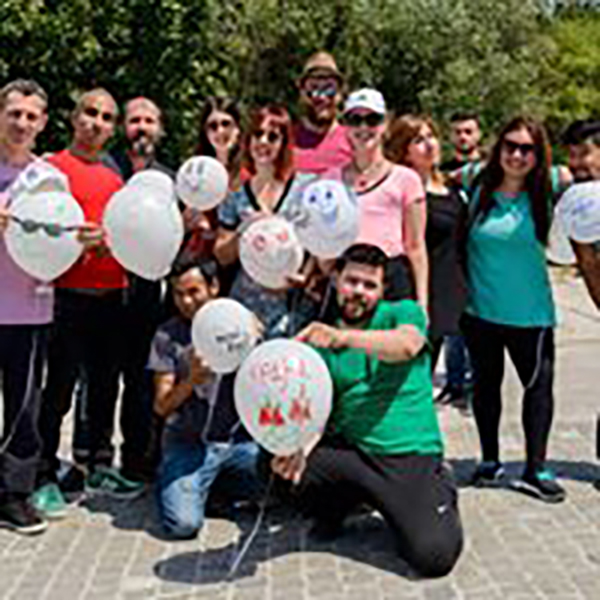 An innovative model of art and culture that aspires to turn our gaze to the other.
by Amaka and Synergio
#culture
#storytelling
#awareness
Over the course of 9 months, Amaka and Synergio organized a series of artistic workshops with free access to adults, young people and children in order to enable them explore their actual – often traumatic – experiences and the situations they face every day. Former addicts of gambling, young refugees and immigrants, sex workers, unemployed, women suffering from cancer, juvenile offenders, and others participated in workshops of photography, theater and cinema in which they presented their experiences and, through the social skills they developed, they were encouraged to join society.
The following Mind The Fact Festival took place in different public and private venues in the city, presenting the results of these workshops in the form of theater performances, exhibitions, musical events and installations. Being able to to narrate their personal stories the workshop attendees were given them the opportunity to eliminate the social stigma that often surrounds them and to equally engage with members of the public. In addition, the events of the festival gave the opportunity to their attendants to come in contact with some of the unseen aspects of the city's everyday life, to become aware of the problems that concern the people next door and to receive a vociferous message; that the way out of difficult situations often comes through creativity.
http://www.mindthefact.gr/festival