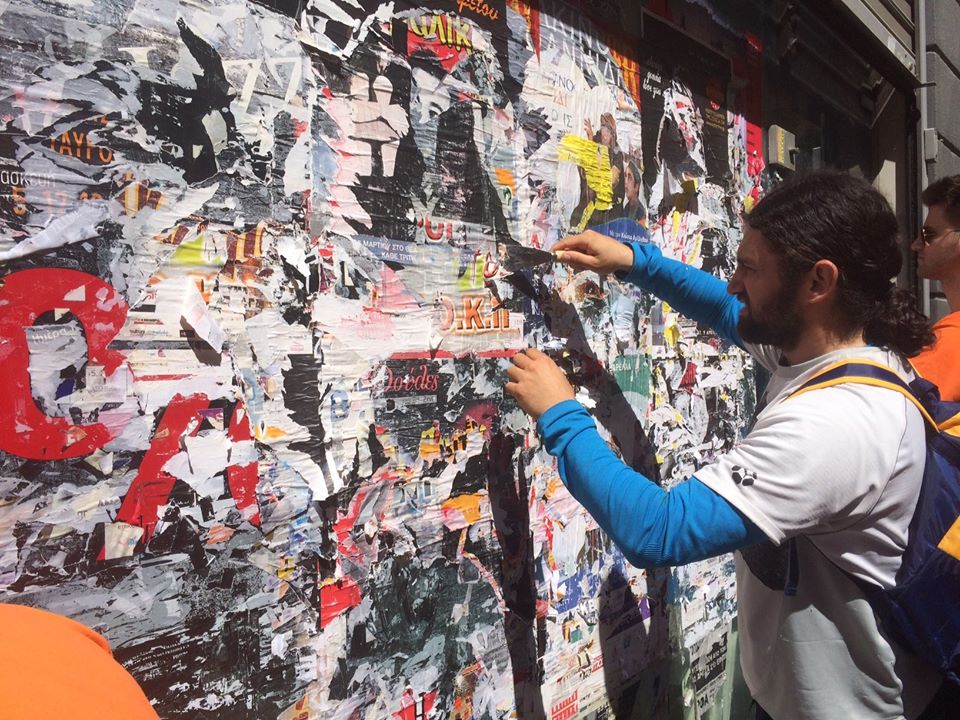 Activity to tackle poster pollution and raise awareness about maintaining cleanliness in the public space.
by Birdland
#environment
#public space
#social entrepreneurship
#awareness
Competitive practices in outdoor advertising and extensive use of posters in public spaces negatively affect the image of the city and also cause extended pollution as posters, when removed, are not usually driven to recycling and are added to the city's garbage.
On the other hand the social cooperative enterprise Birdland, in each of its outdoor campaigns, removes posters from the walls and from the windows of the shops.
With a view to stopping the poster pollution and inform citizens about the environmental footprint left by outdoor advertising as a result of paper waste and surfaces' wear, members of Birdand in cooperation with volunteers cleaned four main streets from layers of posters and then led them to recycling. The activity was followed by open discussion, with the participation of the citizens who participated in it.